We have a variety of programs to suit your needs and build your profits. We use top of the line equipment, nationally recognized brands and marketing materials to increase your food service business.

Crazy Italian Pizza
We proudly partner with Crazy Italian Pizza, one of the fastest growing branded pizza and wing programs available today with a surprisingly low cost of entry. To learn more about Crazy Italian Pizza or how you can get started selling, visit www.crazyitalianpizza.com, watch their 4 minute video and fill out their contract form. They will have a representative contract you within 24 hours, set a time up to bake you some of their products, and provide you with a no cost analysis of how you can get started.

GoldStone Cafe
The GoldStone Cafe branded hot beverage solution is centered on helping you create a turnkey destination coffee stop. The GoldStone program features only the highest quality gourmet coffee and cappuccino products, from seed to cup. Flexible equipment solutions designed to fit your every dispensing need. High-impact, eyecatching merchandising materials designed to drive impulse and repeat business.
Our goal...to provide you with the highest quality hot beverage program that creates customer loyalty and additional profit!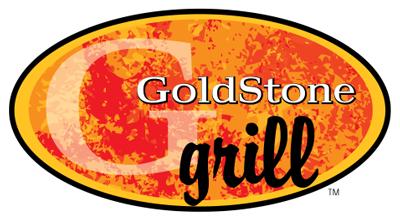 GoldStone Grill
GoldStone Grill is a turnkey roller grill program designed to attract the consumer and reward them with the highest quality nationally branded products they know and trust. The program has an eye-catching kiosk and graphics, national brand awareness, equipment, plan-o-grams, and handling instructions- everything an operator needs to be in the roller grill business. We've partnered with popular and highly-recognized national suppliers to bring together the best of the best in roller grill products!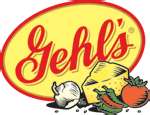 Gehl's Nacho
When customers see the Gehl's name on dispensers at stadiums, theaters and snack counters, they know it means they'll be getting the hot, delicious cheese sauce they crave. That's because Gehl's is the #1 name in concession and self-serve nachos in the country -- served where ever fun times are had!
More than just attention grabbers, Gehl's dispensers help simplify your operation. Airtight pouches seal in freshness while sealing out airborne contaminants, allowing you to keep the sauces piping hot for days. Dispenser cleanup is a snap, too. Empty pouches lift right out, new pouches drop right in.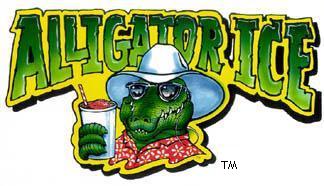 Alligator Ice
We offer 6 flavors of slush with a wide range of vibrant colors to satisfy your customer demand. Our products were designed to be easily mixed and highly shelf stable. Alligator Ice recommends the BUNN Ultra II frozen drink machine with our products. We have a toll free support hotline available to assist in troubleshooting any issues you may have while using our frozen drink mixes.

Mrs. Freshley
Mrs. Freshley's bakes a huge variety of products that are sure to tempt any sweet tooth. Not only are they a hit with consumers, but with industry award judges too. Numerous quality and taste awards have been bestowed upon Mrs. Freshley's over the years, including those from American Culinary Institute, Automatic Merchandiser and CSP Magazine , just to name a few.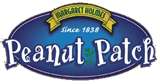 Margaret Holmes Peanut Patch Boiled Peanuts
Peanut Patch is a canned boiled peanut product which is produced by McCall Farms, the same company which produces the Margaret Holmes brand of canned vegetables. Boiled peanuts have a very loyal following across the country, particularly in the southeastern United States.
To obtain a user ID and become a customer, please contact Customer Service at (800) 239-5173.